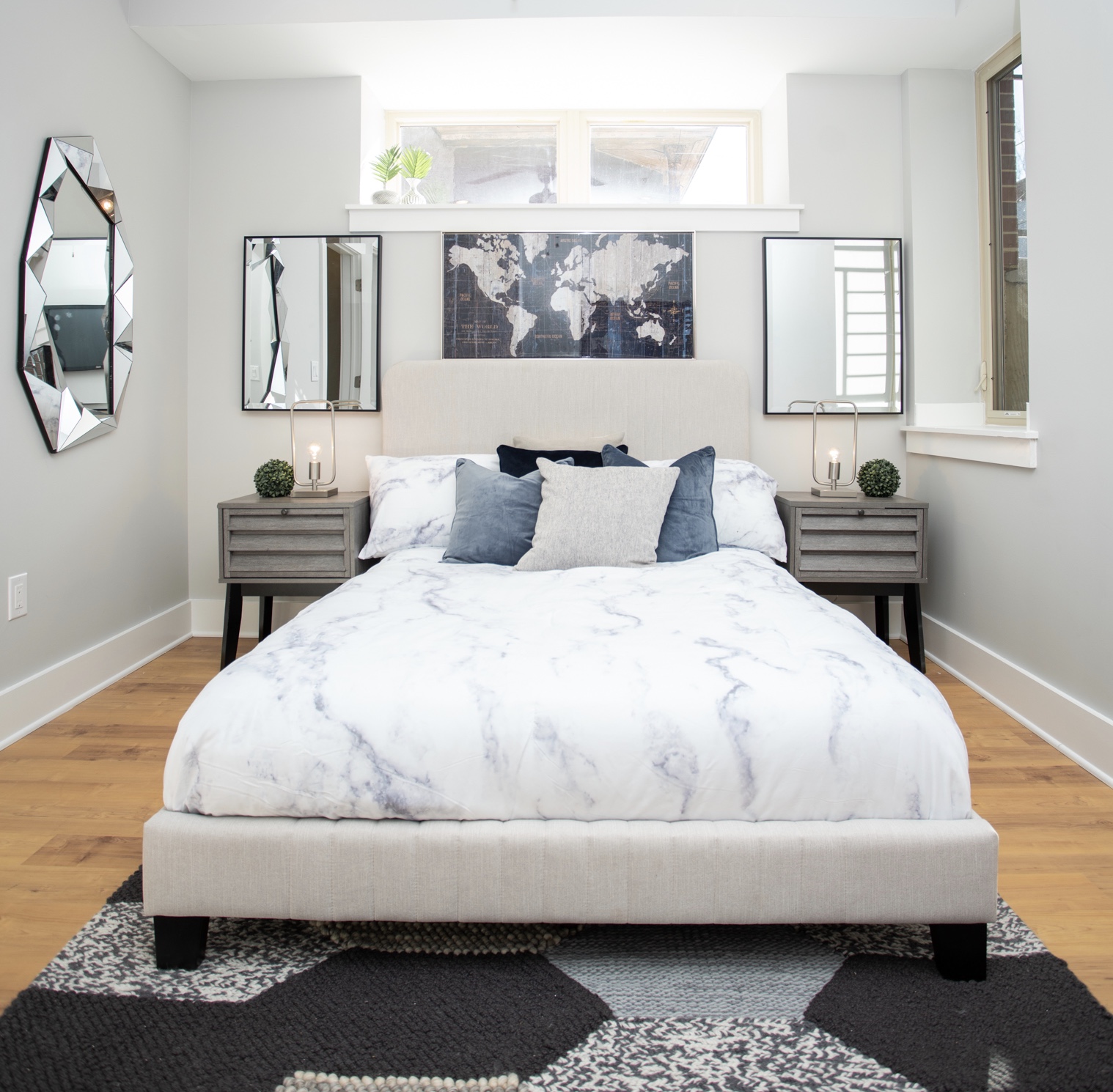 Staging your property boosts its appeal, creates a unique experience and allows buyers/visitors to feel at home. A properly staged home has just the right quality and quantity of furnishings for a buyer to understand how rooms function and how spaces flow allowing them to make an instant connection with the home. It maximizes the homes strengths & engages prospective buyers, creates an emotional connection, increases their interest and display of value and can make them more likely to buy. After your home is staged it should look brighter, bigger, cleaner, and overall more attractive making the first impression count.
Quality staging creates more attractive photos for marketing. Realtor.com found that homes that are not staged spent more days on the market. After staging, some of those same homes sold within 30days without a price reduction. Buyers typically shop multiple properties so quality staging will make your property stand out & create a unique experience.
Occupied home staging
We provide partial staging packages for those sellers who May or may not remain in a home while it's listed for sale and want to use existing furnishings. We can supplement your items with additional furniture, artwork, and accessories as needed to modernize and/or freshen up the space.
Vacant home staging services
Vacant home staging services include design, furniture, artwork and accessory placement and removal.